I've added a few more new items to the new 'For the Home' shop tab They including this lovely summery shopping bag, just right for sunny days like today!
And this crocheted garland which would look lovely to a little girls room!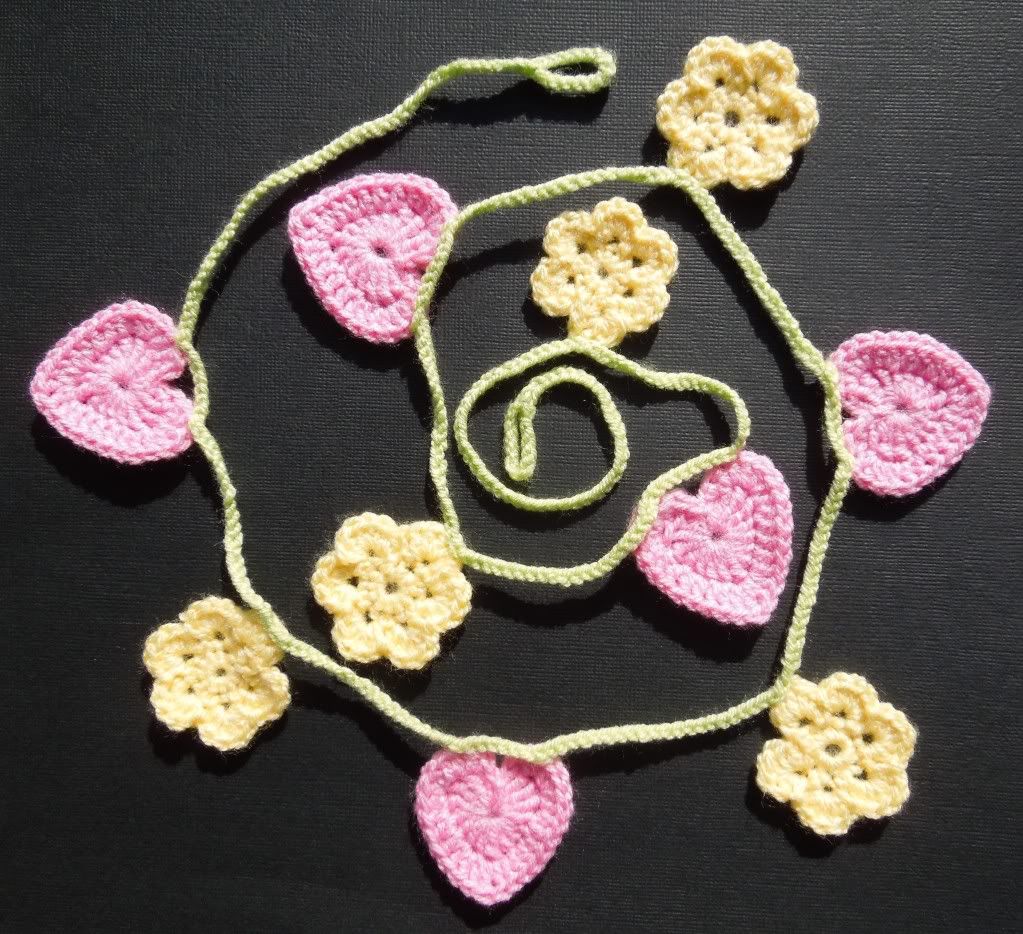 And also hanging hearts.
Hope you like them!
Thanks for stopping by!